DJ/ORGANIZER TAIKI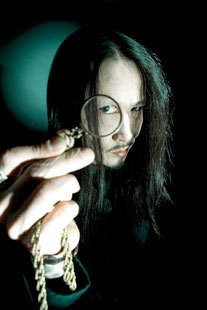 Organisers and the electro industrial scene in Japan at the forefront of DJ.
Taiki began his music career in 1982. As the vocal for the hardcore punk band "Freedom," he made his first release "Last Revolution" from AA Records. Following that he formed the experimental unit "Diabolic Art," a fusion of Satanic ritual dark ambient, black magic, and ambient noise, and used it to synthesize a new underground event "Omen of Evil." This new original project became quite a topic as it crossed over genres of various domestic artists. In 2002 he performed at Dark Funeral, a mainstay of the Black Metal world. In 2000 Taiki unveiled his signature event based in Osaka, Black Veil and began his career as a DJ. He made it a point to invite several top class artists from overseas to Japan in order to participate (such as Hocico, Combichrist, etc.) and create legendary parties, pioneering Japan's gothic scene. His ambitions soon crossed the oceans in 2002 with the success of Black Veil in London and again in 6-6-06 at a gothic event in New York city held in a Christian church where, as the guest of honor, he DJ'd and presided over black mass as a priest. Additionally he was invited in December of 2008 to Greece for Dark Christmas Night. He continues to fascinate dance floors the world over with his phantasmagoric ever changing style, comprising all genres including Industrial, EBM, Electro 〜 Rock, New Wave to name just a few.
I
n 2009 on the Belgian label Infacted Recordings, he became their first Japanese artist to release a mix CD. Furthermore in the following year, via the famous Belgian label Alfa Matrix he released what would become their second double CD release Mix CD, Asia Matrix.
In 2012 he invited the charismatic artists who produced the soundtrack from the seminal film "The Matrix," Juno Reactor to Osaka in order to perform as the opening DJs. Their song Biot Messiah will be performed as a Diabolic Art remix. In addition to his band Diabolic Art, Taiki also became the lead vocal of Osaka's infamous hard core band Corrupted. Beyond the world of music, Taiki also runs his original occult/satanic shop Territory which opened in 1996 and continued for over a decade.
Infacted Asia
Label:DEATHWATCH ASIA/INFACTED RECORDINGS
DWA-909 JAN:4582295999093 Format:CD Release:2009.6.06
Asia-Matrix
Limited Edition 2CD
Sold
Label:DEATHWATCH ASIA
DWA121 JAN:4582295998096 Format:CD Release:2010.10.02.
Asia-Matrix
Normal 2CD
Label:DEATHWATCH ASIA
DWA121 JAN:4582295998096
Format: CD Release: 2011.11.11
---
mixi
my space
facebook
DJ BONZIN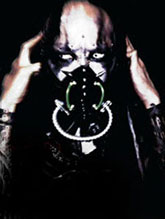 Since 2007 Black Veil participate. Industrial Death, EBM axis, and to destroy the rigid space with DJ-style beat noise is a masterpiece.
The piercing, and very active suspension and a live, one of the indispensable dark culture Osaka.
DJ SYARMAN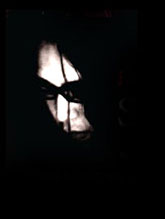 The background and dance music since 1999, established a unique style and dark sound.
Joining to Taiki's sound unit "Diabolic Art" as a sound creator for several years. Hocico, Grendel, SivaSix, Aesthetic Perfection, Inertia, amgod, Krystal System, I: SCINTILLA such global activities offers a number of top international artists remix.
DJ NON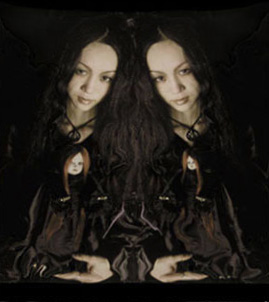 She started her DJ carrier in 2000 as BLACK VEIL residents. She joined as regular DJ for Vampire Garden, Midnight Necropolis, Omen of Evil, Mechanical Batcave which TERRITORY runs. Her DJ style is Dark and Chaotic.
She will appear on "Resistanz Festival" in 2014 as a first Japanese DJ.